Microcars electrify passions
Electric mobility is accessible to everyone. Without a driving license. All you have to do is ride an electric scooter or bike, either purchased or rented. But what about riding on four wheels? That's a more complicated question. Today, it has become possible with a growing offer range of electric cars without a driving license. The original manufacturers of these cars, such as Ligier or Aixam, have been working on the development of 100% electric products. Other manufacturers, more accustomed to producing more 'classic' vehicles, such as Renault and Citroën, have also entered the microcars segment.
Increase in sales of microcars
These vehicles have been around for years. They are known to be used by motorists who have lost their driving license, older citizens who no longer wish to drive their car, or simply people who do not have a driving license yet, such as teenagers over the age of 14. Short in size, with an average length of less than 3 metres, a width of 1.50 metres and a height of 2.50 metres, these vehicles are mainly light (a little less than 425 kg) and have a power of less than or equal to 8.2 hp, with a cylinder capacity limited to 500 cm3 for the diesel models. The speed limit is 45 km/h.
Microcars that do not get a good press from other road users. Noisy and slow "yoghurt pots"… A car niche in which manufacturers are trying to make their mark. Small cars that have seen their sales jump in recent months. In the first four months of the year, 7,088 new cars without a driving license were sold in France, an increase of 31% over one year(*).
A "safety" aspect of microcars
On the Mediterranean or Atlantic coasts, these vehicles have flourished on the roads. Between 2016 and 2020 in Corsica alone, sales have almost doubled. In the Var and Alpes-Maritimes, the increase is 45% and 30% in the Bouches-du-Rhône. In 2020, 15,500 microcars were registered, compared to 13,000 in 2016 (+16%)(*). One of the reasons for this craze is the safety aspect that they can inspire in parents who do not want their children to ride scooters in the dense traffic of certain urban areas. A 'safe' choice that comes at a cost. With prices that can approach €10,000.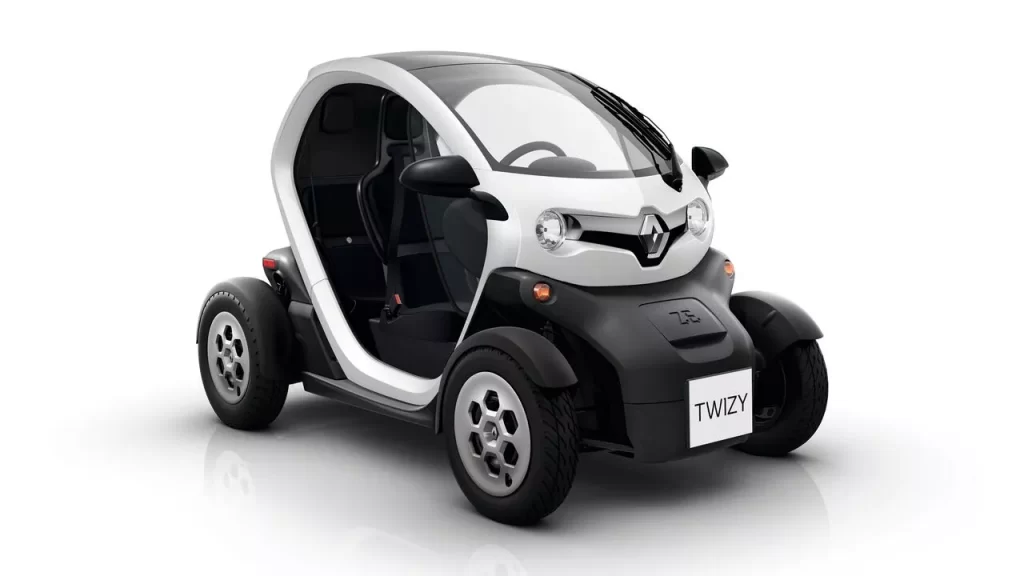 What do we mean by "microcars"?
There are two kinds of vehicles. These are called "light" or "heavy" quadricycles. For the first category, the car must not exceed 425 kg, have a power of less than or equal to 6kW for 3 metres long and 2.5 metres high and have two seats. For the second category, the difference is in the weight (450 kg max) and power less than or equal to 15kW. In terms of dimensions, it must not exceed 3.70 metres in width and 2.5 metres in height. The speed, for this category, cannot exceed 90km/h but can accommodate more than two seats. A B1 license is required.
Renault, the first generalist manufacturer to launch a microcar
One of the first of these manufacturers is Renault, which in 2011 launched the Twizy. A vehicle that arrived like a UFO in the automotive world. It has not been spared from criticism: "What were the engineers of the diamond-shaped brand thinking when they proposed this electric quadricycle?". This Renault has a particular and assertive design. Between a microcar and a scooter? There is some of that in the idea. The absence of glass on the doors may put some people off (option available). However, the vehicle has a significant advantage: its autonomy of 100 km, as well as easy recharging and parking. You will need to pay around €10,000.
Citroën's Ami
Subsequently, other manufacturers entered this niche of vehicles. One of the latest to cause a stir was Citroën with the Ami. With a very atypical design, the little Citroën shook up the codes. With a 5.5 kWh battery, the microcar has an autonomy of 75 km. Its recharging is unique. It only takes about 3 hours to recharge the battery from a domestic socket.
It's also a commitment to simplicity. On board, it is modern but minimalist and with a major advantage, its price: 6,900 €.
Ligier launches its formula 'e' in 2022
For its part, Ligier, the emblematic manufacturer of microcars, is preparing to launch a 100% electric version on the market. The company, which already manufactures vehicles for professionals, is going to launch a production for the general public. Although no date has been given, this novelty should not be in the same register as the other two French cars. The French firm is used to offering very well-equipped vehicles, and therefore more expensive. It is clear that the target clientele has a broader spectrum. In addition to young urbanites and other older citizens with high purchasing power, the brand is targeting all those who want to get around in a different way, and without a driving licence.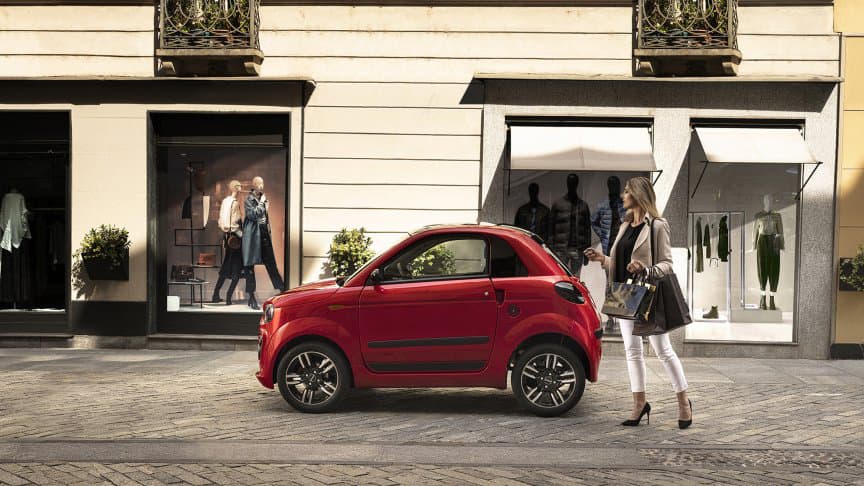 Well equipped, but it comes at a price
At Aixam, the electric world is a niche that has been exploited for some time. Perhaps the most similar to a classic car. The Aixam e-City, for example, has an autonomy of 75 km with a full battery. Its advantages are mainly in terms of equipment for a microcar: a 3.5 inch TFT screen, a digital speedometer, an on-board computer, an audible brake pad warning. It is even possible to have an optional 6.2 inch touch screen, offering a tablet radio, Bluetooth, USB and a rear view camera. But here we are talking about microcar prices reaching €12,999.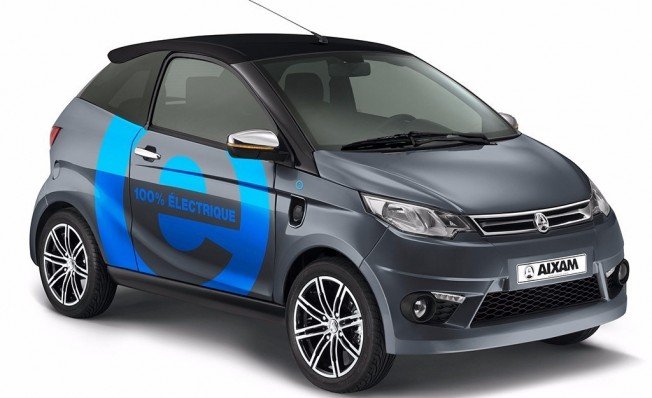 In the world of unlicensed vehicles, the possibilities of electric mobility are developing with innovative productions. An alternative mobility that will certainly grow in the minds of many players in the sector. A future that tends to combine ease of travel and electromobility.
Pierre-Jean Côme
(*) AAA Data, association specialising in the processing of registration data in France.
(*) AAA Data, expert in French car fleet data.